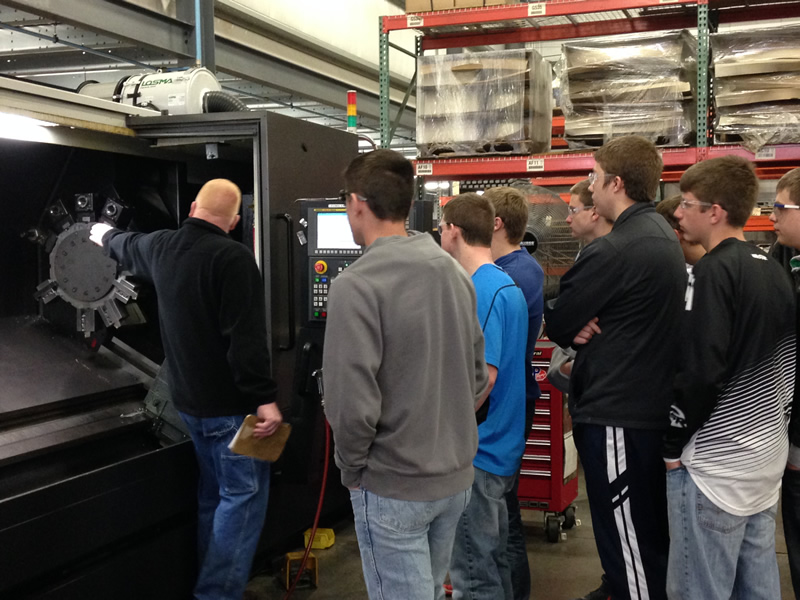 In an era dominated by cutting-edge technology and digital advancements, the role of machinists might seem like a relic of the past. However, nothing could be further from the truth. In this month's blog post, A to Z Machine Manufacturing Process Manager Al Melby shares how machinists continue to be the backbone of innovation, highlighting how crucial it is to equip the next generation of machinists with the skills they need to shape the future.
Understanding the importance of machinists in modern industry
"There's still a very important place for machinists and a huge need for them to manufacture parts across vital industries," Al said.
While technology has advanced, machines haven't replaced the humans who run them. "The human element will always be an important part of manufacturing," Al continued. "The machinists of today are much like their predecessors—highly skilled people who possess a high level of craftsmanship."
From creating aerospace components with utmost precision to manufacturing parts for medical equipment, machinists are the unsung heroes behind innovation.
How training can bridge generation gaps
As Millennials and Generation Z join and influence the workforce, wise employers embrace their diverse learning styles and focus on meeting the needs of individuals.
"Our approach to training is somewhat fluid," Al shared. "We're always learning and adapting to new learning styles and an increased need for information. That's where A to Z University, our high school-level youth apprentice program, comes in. New generations want to have training right at their fingertips. We're listening to their feedback and looking at different ways to constantly challenge them."
Al went on to share that what the next generation is looking for out of a job is very different from what their parents and grandparents sought. "We're finding you have to make training more individualized versus using a broad stroke. And you have to keep up with the next generation's rapid self-paced learning. They want more."
What opportunities are available to learn machining?
At A to Z Machine, learning is facilitated in multiple ways, including:
Youth apprenticeship (high school level)
Tech apprenticeship (technical college level)
Hands on, on-the-job training
Job shadowing
How A to Z fosters teamwork
Modern machining projects are rarely solo endeavors. Collaborative skills are essential for machinists as they often work in multidisciplinary teams to bring complex projects to life.
"We encourage collaboration at all levels," Al said. "For bigger projects, we'll bring together key members from multiple teams and develop a plan that provides the highest success for our customers. We also give employees the latitude for peer-to-peer collaboration that's not directed or controlled. It's just the team doing it. We have weekly team accountability meetings to discuss issues or problems and find solutions."
CNC machinists of the future
In conclusion, inspiring the next generation of machinists requires a multifaceted approach that blends tradition with innovation, craftsmanship with technology and individuality with collaboration.
"Machining is a very stable career with good pay and benefits," Al said. "It offers consistent technological challenges, growth opportunities and career-long learning.
Looking to experience what machining is all about?
Our employee-owned company is always hiring dependable, hardworking people. We offer great benefits and on-the-job training that's personalized to you.